In recent days, the Federal Court, in Rio and São Paulo, has authorized two more cannabis crops for medicinal purposes in Brazil. In the Rio de Janeiro decision, the beneficiary was APEPI (Association of Support to Research and Medicinal Cannabis Patients), an entity that has been trying for years to obtain a safe-conduct to plant and produce plant-based medicines for its members. In São Paulo, the right was granted to the couple Emília Santos Giovannini and Alberto Giovannini, parents of Ítalo, 8, who suffers from autism and uses the oil from the herb to control their crises. More than isolated cases, judicial decisions, even if provisional, demonstrate the validity of the thesis already addressed a few times in this blog: the Judiciary has done the job that would be up to the Executive and Legislative.
The case of the São Paulo couple has special significance for a group of doctors, health professionals, lawyers, community leaders, academics, scientists and patients who, since 2015, have been working to guarantee access to plant-based medicines for people on low income. After some time holding consultations, educational meetings and training, this collective was formalized in 2018, giving rise to the Brazilian Society of Cannabis Studies (SBEC). It was with the legal-medical support of the entity that Ítalo's parents built the arguments that guaranteed the judicial victory. To replicate success and conquer new habeas corpus, SBEC recently launched the project MMJ – Mothers and Women Gardeners, among which is Emília.
SUBSCRIBE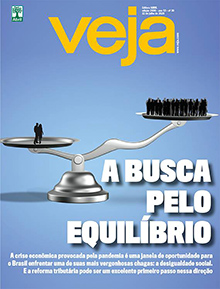 "Our goal is to provide medical, scientific and legal knowledge so that people can grow their own medicine. The products available on the market, national or imported, still have prohibitive costs for the majority of the population that needs cannabis treatments ", explains psychiatrist Eliane Nunes, director general of SBEC. In the MMJ project, mothers who already grow the herb are called "godmothers" and share their knowledge and techniques with other interested families. In lives weekly on YouTube, always on Saturdays, the institution gathers doctors, lawyers, patients and family members to talk about cultivation, activism, treatments and, of course, tips on how to obtain a safe conduct in court. "We have to sensitize the judges to the legitimacy of these requests. Patients cannot wait and that prohibition makes no sense. Doctors must be free to prescribe and patients must be free to choose the best way to obtain their treatment, either by buying or planting their own medicine ", defends Eliane.
With the most recent decisions, we already have in Brazil more than 80 judicial authorizations for people or associations to grow cannabis in the national territory. APEPI also officially becomes the second association authorized to plant the herb, next to ABRACE (Brazilian Association for Cannabis Hope), in João Pessoa (PB). Although the Brazilian potential is far from being fully utilized with these decisions, at least part of the Judiciary seems to have understood what is at stake and is, in short, doing justice.
Continues after advertising
---